Customer case:
Successful first EvoThrottle results in a second installation at Medite
Medite Smartply, Clonmel, Ireland was the site of the first installation of the new Valmet EvoThrottle blow valve. That took place in mid-December 2015. After one year of operation the results are in.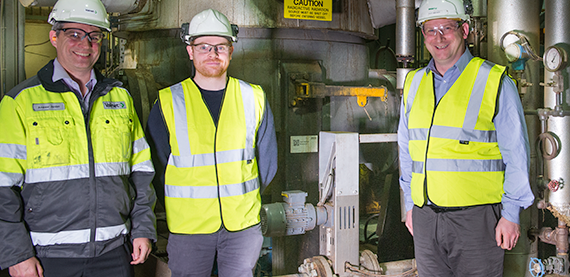 We saw early on that the new valve has many advantages. In addition to being extremely durable, it has had a beneficial effect on the stability of the system and has even led to energy savings.
Location
Medite Smartply, Clonmel, Ireland.
Challenge

The blow valve in the Defibrator system previous to the installation of EvoThrottle was renovated every second month due to wear and tear. The costs of replacement parts and downtime were considerable.

Solution

Install a new EvoThrottle blow valve

Results

After a year in operation the EvoThrottle was checked for wear and none was found.

The mill decided to purchase an additional valve for their second line.

Keywords
Pulping and Fiber, Fiberboard, MDF, Europe.