Customer case:
Increased productivity with accurate and reliable Valmet Retention Measurement and control at Bati Kipas Kagit
In July 2021, Bati Kipas Kagit commissioned Europe's largest paper machine (PM2) for coated paperboard production in Soke, Aydin, Turkey with a capacity of 720.000 t/y. Valmet Retention Measurement (Valmet RM3) is used for wet end measurement from the first moment of commissioning in order to achieve high efficiency in production as well as high savings from chemicals.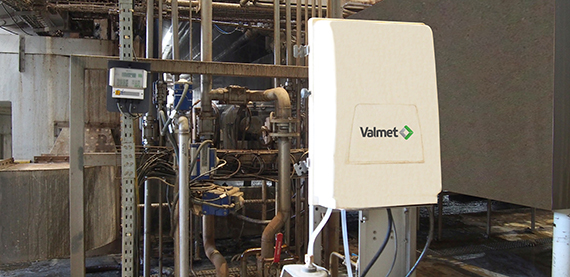 Valmet is a good partner for retention control. It is very successful especially in this kind of automation devices specific to paper machines. Compared to its competitors, I can say that we prefer Valmet because we trust Valmet's technology more.
Summary
Location
Soke, Aydin, Turkey
Challenge
Stabilize wet end for increasing efficiency and less paper breaks in PM2 which is the biggest coated paper machine in Europe.
Solution

Three Valmet Retention Measurements (Valmet RM3) were supplied to measure wet end consistencies. The measurements are used for wet end measurement from the first moment of commissioning in order to achieve high efficiency in production as well as high savings from chemicals.

Results

Stable wet ends on PM2
Less paper sheet breaks, higher productivity
Optimized use of raw materials
Save costs with retention aid

Keywords
Retention Measurement, Automation, Turkey