Customer case:
Improved productivity with refiner upgrade
James Hardie Industries is the world's #1 producer and marketer of high-performance fiber cement and fiber gypsum building solutions. The plant in Philippines, is located in Cabuyao, mainly produces gypsum board.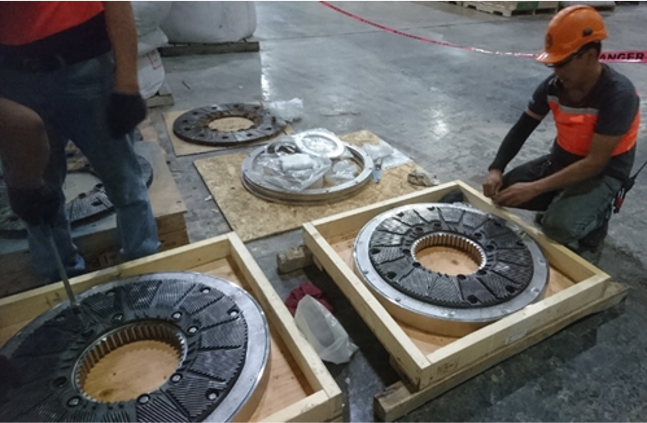 After upgrade to splined technology DD4600 and reduction to 26" plates our specific energy consumption was reduced and enabled us to increase production rate from 28.9 to 37.7 BDkg/min.

The refiner upgrade was so successful we have increased our refiner production by 160%."

Summary
Location
Philippines
Challenge

The two 30"DD4000 refiners were limiting production capacity of the cement board line due to motors loaded to maximum.

Solution
double disc refiner upgrade to increase the production capacity
Results

Specific energy consumption is reduced to reach the same fiber development
Reduced motor load was used to increase production from 28.9 to 37.7 BDkg/min
Reduce the impact on environment per ton of product
Refiner production increased by 160%

Keywords
Refiner upgrade, Refiner Segments