Customer case:
An OCC grade conversion at Burgo Verzuolo PM 9 | Smurfit Kappa Verzuolo
In 2020, Burgo Group's Verzuolo Mill converted their existing paper machine into a board machine, a decision made to meet the market's growing demand for packaging material. Converting to an Old Corrugated Container (OCC) grade allowed the mill to transition to producing high-quality container board grades while using minimal virgin fiber and with low operating costs. Although the rebuild project was extensive, everyone involved was very pleased with the results once the machine was brought online.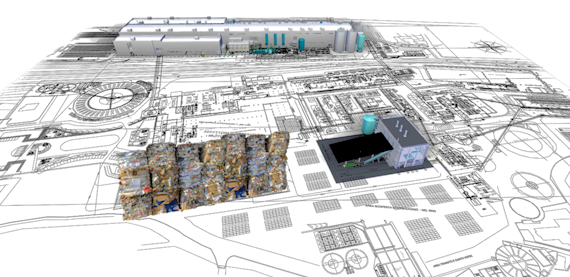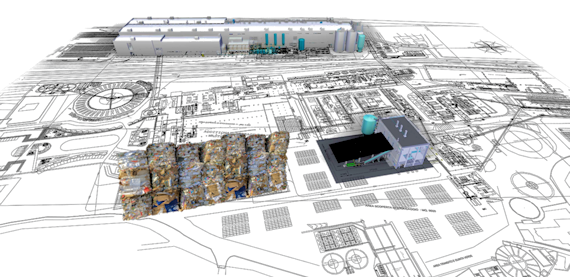 The quality of the board is great: it is cleaner compared to the average quality in Italy. All the strength properties have been consistently reached, and there is really no trouble on maintaining this quality level.

The board machine has been working well and productivity is growing steadily. In some ways, the machine productivity has even exceeded our expectations. The dry-solids content at the press section has been on a good level, which is one reason why the machine productivity has been so good. The OCC line's material efficiency is at a good level and the line has been working very reliably."
Location
Burgo Verzuolo PM 9 in Italy - Smurfit Kappa completed acquisition of Verzuolo mill in October, 2021
Solution

Originally Valmet-supplied paper machine PM 9 and related stock preparation systems, which produced lightweight coated (LWC) paper grades, were rebuilt to produce recycled containerboard grades

Key technologies

All the equipment were delivered with installation and an additional production support package after start-up.

Results

High quality container board grades

OCC line and board machine have operated as expected, and in some cases even better
Productivity is growing steadily

Keywords
Paper & board, OCC, Rebuilds, Grade conversion, Europe
Grades
Recycled liner and fluting grades
Technical information

Trim width 9,800 mm
Basis weight range of 70-160 g/m2
Annual capacity 600,000 tonnes

Start-up
2020