Valmet's Industrial Internet offering is based on a meaningful dialogue with data
Valmet has a unique customer offering combining process technologies, services and automation. Our Industrial Internet offering is built on the experience and know-how we have gained from this combination over the years. Our systems and measurements with your other mill and plant systems provide an enormous amount of data. Our experts know which data is relevant to analyze and how to utilize it for your benefit.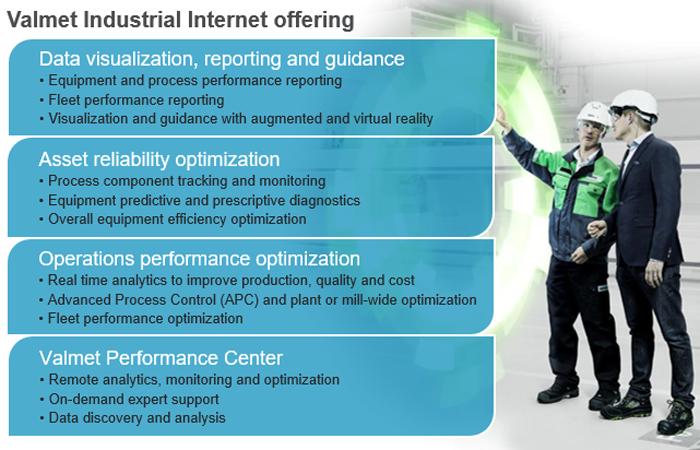 Valmet's Industrial Internet applications and services are built to improve the reliability and performance of your processes. Asset reliability optimization includes online monitoring, predictive and prescriptive diagnostics as well as data analysis to improve mill and plant efficiency, to help plan timely maintenance, and to prevent unplanned shutdowns. Operations performance optimization concentrates on integrating data from different systems together with production data to optimize mill and plant operations. It also includes optimization services for individual processes and the whole machine fleet.
Your channel to our Industrial Internet applications and services are Valmet Performance Centers. Through the Performance Centers you have access to remote monitoring and real-time support of Valmet experts. We also provide data discovery and big data analysis based on jointly agreed targets. We have established Performance Centers for pulp, energy, paper, board and tissue.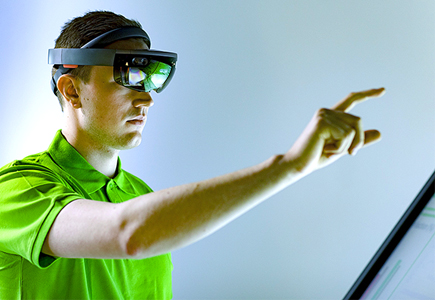 To serve our customers even more efficiently we have developed augmented reality applications e.g. for HoloLens smart glasses for real-time remote support. We also have applications that utilize virtual reality for preventive maintenance purposes.
Every day, we bring our expertise and efficient services both locally and remotely to our customers. Our experts monitor and enhance the performance of our customers' processes and product quality remotely. Furthermore, we systematically develop our mobile and remote services to the next level, and are getting ready with a most modern, one stop customer portal.
Valmet wants to be a game changer, bringing new opportunities to our customers.