That feeling when
The scale and impact of our work is the best way to describe the know-how and competence of our people. Our winning team always sets out to push customer and process excellence, and to be the leader in technology and innovation. But no one is ever truly done learning, as we keep on setting new standards for our customer industries. At Valmet, you'll get to challenge and develop yourself with a global and diverse team of professionals.
...a machine the size of a football field comes alive.
After completing the final checks, you see all the right lights come on and you hear all the right sounds, and a machine the size of a football field comes alive. Thanks to our innovative engineers, Valmet is a technology leader with a unique offering. Our products represent the best available technology for pulp, board, tissue and paper making as well as energy production. We excel in large-scale projects, backed up by an R&D spend that fully complements the job.
...your team builds seamlessly on one another's work.
When your team is able to build on one another's work in a seamless manner, you know deep down that teamwork doesn't get any better than this. Delivering technology and solutions is but the start, as our seamless service and on-site work keeps us at the front of the action all the time, globally. We work closely with our customers with over 100 service centers on five continents.
Our service professionals work with a wide range of services from spare parts and roll grinding to intelligent maintenance, process analysis, performance improvement and environmental services and complete outsourcing of mill functions. At Valmet, you get to improve the performance of a large customer base with the latest solutions utilizing, for example, the possibilities of Industrial Internet and Customer Portal.
Read stories about our field service professionals here.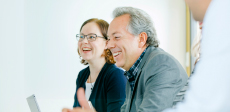 ...can bring the future to your customers.
Want to know what 100 new product launches and an R&D spend of around EUR 70 million a year feels like from a sales perspective? It feels like you're bringing the future to your customers.
As a sales professional at Valmet, you'll be able to offer the best available technology, automation and services to our customers. With sustainability and efficiency in mind, Valmet's customer driven research and development centers work to meet our customers' needs also in the future­ – and to maintain our leading position in the markets we serve.