A dynamic community
As a performance-driven community, we will continue to improve ourselves and move our customers' performance forward. But that doesn't mean we don't take the time to be proud of what we already are.
There's a sunrise somewhere every moment. We value being global.
Every moment there is a new day somewhere in Valmet's world. We have 14,000 employees in more than 30 countries around the globe. Our supplier network of 10,000 partners covers 50 countries. We serve our customers when and where they need us.
Great minds don't think alike. We value diversity.
The best ideas are often conceived when different people come together. Our people represent more than 60 nationalities and speak over 20 languages. Having a diverse workforce with different backgrounds, genders and cultures creates a more dynamic work environment and leads to new ideas.
A good job is a job for good. We value sustainability.
Our mission is to convert renewable resources into sustainable results, and we live by that day in, day out. Our Sustainability360º agenda focuses on a sustainable supply chain, health, safety and environment, people and performance and sustainable solutions, as well as corporate citizenship.
Where there is a mill, there is a way. We value creativity.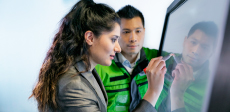 We want to take the industry to the next level, and that can't be done without creativity. And our R&D spend of around EUR 70 million annually doesn't hurt either. To that end, the 100 new product launches represent only the tip of the iceberg in terms of how we bring our ideas into action.
At Valmet, we get things done by working together. Our commitment to our values - Customers, Renewal, Excellence and People, paves our way forward. The values guide our everyday decision making and bring us together as a community. We work hard to offer only the best to our customers, and the source of inspiration are Valmet people. We invest in developing and engaging our employees to enable the best teams and individual performances to flourish. With us, you get to test your limits while 14,000 coworkers back you up.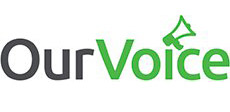 We believe that an engaged and performance-driven community is built from within. We use OurVoice engagement survey to assess engagement and performance levels.
We are committed to promoting equal opportunities for all employees, regardless of gender, age, race, religion or beliefs, ethnic or national origins, marital/civil partnership status, sexuality or disability
Last year Valmet introduced a new HighFive feedback channel for giving positive feedback. So far around 6,500 HighFives from more than 1,500 different people have been sent worldwide.