Shoe Press Users Group Conference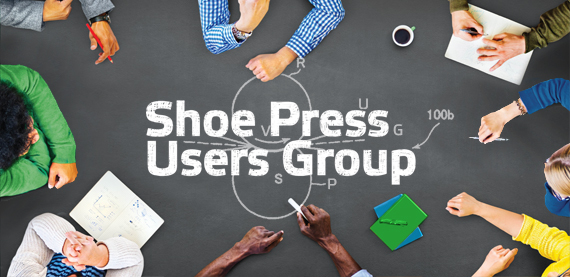 Start date: Feb 26, 2018
End date: Feb 28, 2018
Place: Orlando, FL, United States
Valmet, OEM for all Metso, Valmet, Beloit and Mitsubishi Shoe Presses, invites you to attend the SPUG 2018 Conference. You need not have a Valmet family shoe press to participate.
Conference Highlights
This 2 day conference is designed for Shoe Press Users to come together and exchange ideas and experiences. SPUG 2018 will be driven by the requirements of each attending mill - with conference input directly from you, the Shoe Press Users.
Valmet now offers a comprehensive package of equipment and clothing knowledge specifically tailored for Shoe Press Users. If you only attend one Shoe Press Users Group conference this year, you'll want to attend Valmet's SPUG 2018 conference.
Registration

There is no charge for this seminar but space is limited.

Registration is on a first come - first served basis.

Meals and entertainment provided by Valmet.

Travel to and from the meeting city, as well as hotel accommodations, are the responsibility of each attendee.

Register using one of the following methods:

Hotel Registration

To book your hotel reservations please use one of the following options:

Rosen Centre Hotel
9840 International Drive Orlando
Orlando, FL 32819
http://www.rosencentre.com

Please ensure to ask for the group rate ($179 USD/night, not including taxes) by mentioning Valmet Inc., Shoe Press Users Group Conference.

Please note that there are two Rosen hotels on International Drive. Please book at the Rosen Centre Hotel.