Customer case:
KC Bajío, efficient operations, advanced technology and dedicated people
Kimberly-Clark's Bajío mill was established in 1981 and is today a well managed and highly efficient tissue mill. Their most recent tissue machine installation, TM4 started up in 2014 and has quickly become KC Mexico's benchmark in energy costs.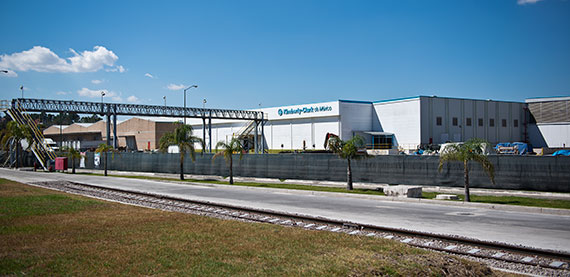 The machine reaches our goals and so do Valmet. We are very happy with the project, with the machine and with the operations. We consider this project a world class benchmark all the way from execution, installation, start-up and performance.
Summary
Location
KC Bajío, San Juan del Rio, Mexico
Customer challenge
Low energy consumption at high speed production
Solution
Advantage DCT 200 tissue line with Advantage ViscoNip press
Results
Operations a speeds up to 2.000 m/min with 15% reduced energy consumption compared to other conventional tissue lines.

The Advantage ViscoNip body is desgned to adapt to the shape of the Yankee shell, this makes the nip load uniform at a wide range of linear loads. Operating at low linear load provides high bulk and allows for fiber savings whereas operating at high linear load results in increased dryness and significant energy savings. The normal range of linear loads are 90-150 kN/m.

"We are mainly using the flexibility in linear load to reach the maximum sheet dryness and reduce drying energy. Energy savings are important for us. We are mostly running at 150 kN/m and have reduced the overall energy consumption by 15%"

Laurentino Rodriguez, Mill Manager
Tissue Machine Data
| | |
| --- | --- |
| Type | Advantage DCT 200 with Advantage ViscoNip press |
| Production | appr. 170 tons/day |
| Tissue Products | Bathroom and towel tissue |
| Paper width on reel | 5600 mm |
| Operating speed | up to 2.000 m/min |
| Yankee dryer | 18 ft |
| Pulp | Mixed virgin and recycled pulp |